MY CITY, MY SM, MY CRAFTS LAUNCHED IN STA. ROSA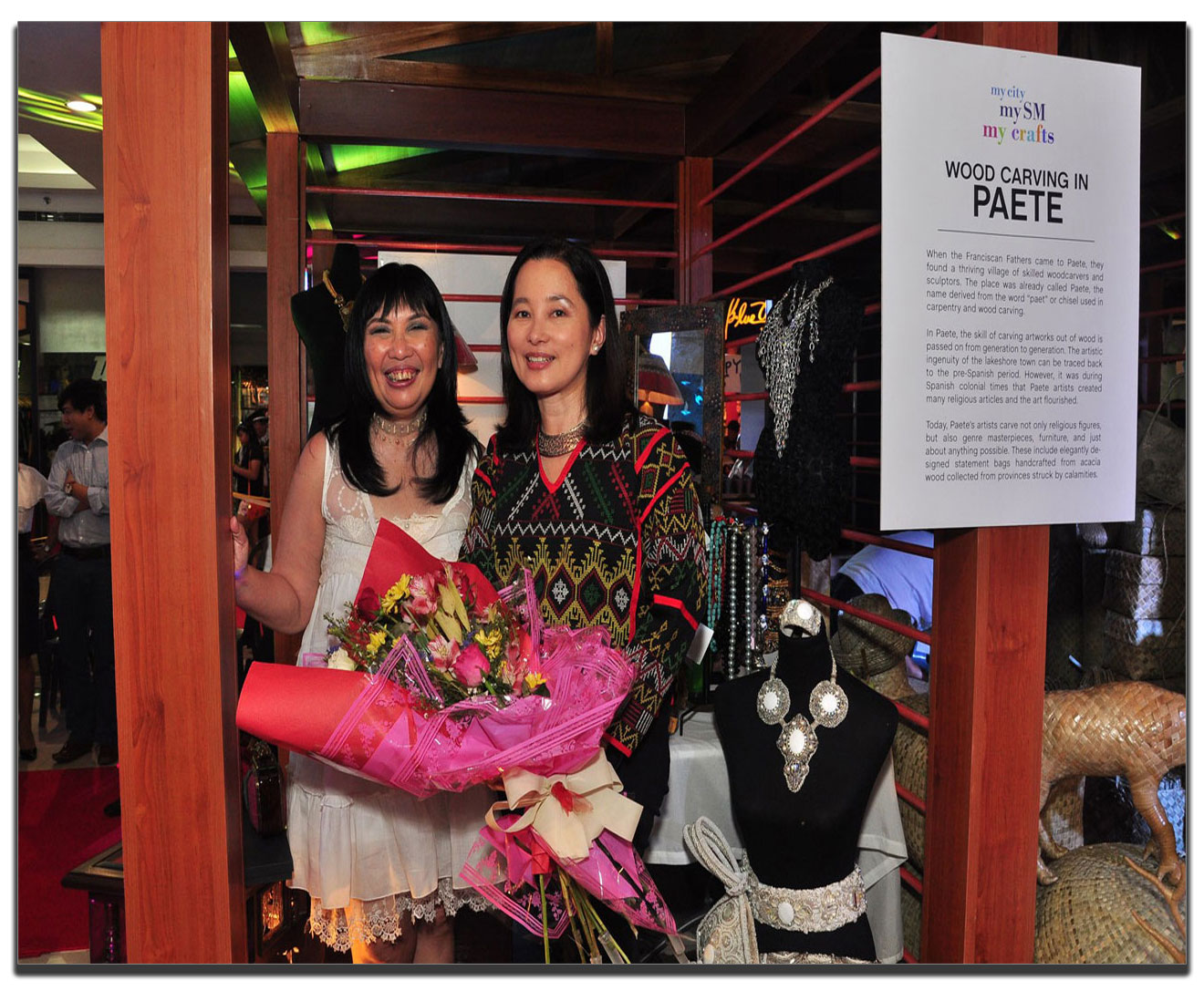 Laguna is one huge showcase of Southern Tagalog craftsmanship. Unlike other provinces with one or a few specialized products, Laguna has many crafts to offer – water lily products from Los Baños and San Pablo, embroidery from Lumban, woodcarving from Paete, bone china from Biñan, and footwear from Liliw.
This is what mallgoers discovered when "My City, My SM, My Crafts" recently made its first stop at SM City Santa Rosa. A joint project of SM, DTI's Bureau of Domestic Trade, and the Philippine Star with support from CITEM, it is a celebration of traditional arts and modern Philippine design in the cities where SM has malls.
The My City, My SM, My Craft launch was graced by no less than Ms. Rowena Domingo, wife of DTI Secretary Gregory Domingo and Santa Rosa Vice Mayor Arnel Gomez. Bureau of Domestic Trade officials led by Director Rhodora Leaño came in full force – Assistant Director Marievic Bonoan, Ms. Fe Bulaon, DTI Laguna Head Susan Palo, and DTI Rizal Provincial Director Mercy Parreño. Another project partner, the Philippine Star, was represented by its SVP for Advertising Lucien Dy Tioco.
Santa Rosa officials and prominent residents were happy to support the event – Tourism Officer Nescy Esguerra, Philippine Tatler Managing Editor and My City, My SM honoree Chit Lijauco, Susan and Miki Lijauco, Purita Lijauco Perez, Architect Mario Zavalla, Gem Batino, and Dr. Bimbo Santa Maria.
SM officials led by SM Vice President for Marketing Millie Dizon, as well as SM Supermalls Regional Operations Manager Jason Terrenal, AVP for Marketing Richie Gonzalez, and SM City Santa Rosa Assistant Mall Manager Evelyn Verzola gave guests a warm welcome.
They enjoyed the program, which included a video presentation featuring the crafts of Laguna with Ms. Chit Lijauco as the guide, and a fashion show featuring beautiful water lily gowns, exquisitely embroidered Filipiniana from Lumban, as well as wooden bags from Paete and bone china pieces from Biñan.
One of the program highlights was the awarding of the winner of the Best Water Lily Bag with workshop participants in competition. Rina Mangahis's animal print design won the top prize, for which she received P5,000 worth of gift certificates.
But the My City, My SM, My Crafts centerpiece was clearly the Craft Market inspired by the traditional Bahay na Bato in Luzon. This beautifully designed showcase was a treasure trove of the best of the best crafts in Laguna, and was an instant hit among SM City Santa Rosa shoppers.
The Craft Market included water lily products from Pila, Los Baños, and San Pablo; elegant wooden bags from Paete; abaca statement shoes from Liliw; exquisite embroidery from Lumban; pandan bags, hats, fans, and mats from Luisiana; elegant wooden bags and finely crafted shell accessories from Santa Rosa; and delicate bone china pieces from Biñan.
My City, My SM, My Crafts is a take-off from the previous My City, My SM campaign, which promotes tourism, and My City, My SM, My Cuisine, which highlights the culinary specialties in cities where SM has malls. A celebration of traditional arts and modern Philippine design, it aims to showcase the best of the best Philippine crafts in each host city, providing livelihood opportunities, as well as a platform for cultural exchange.
After SM City Santa Rosa, My City, My SM, My Crafts will go to SM City Lucena.