A TRIBUTE TO LANG DULAY AND MINDANAO ARTISTRY IN GENSAN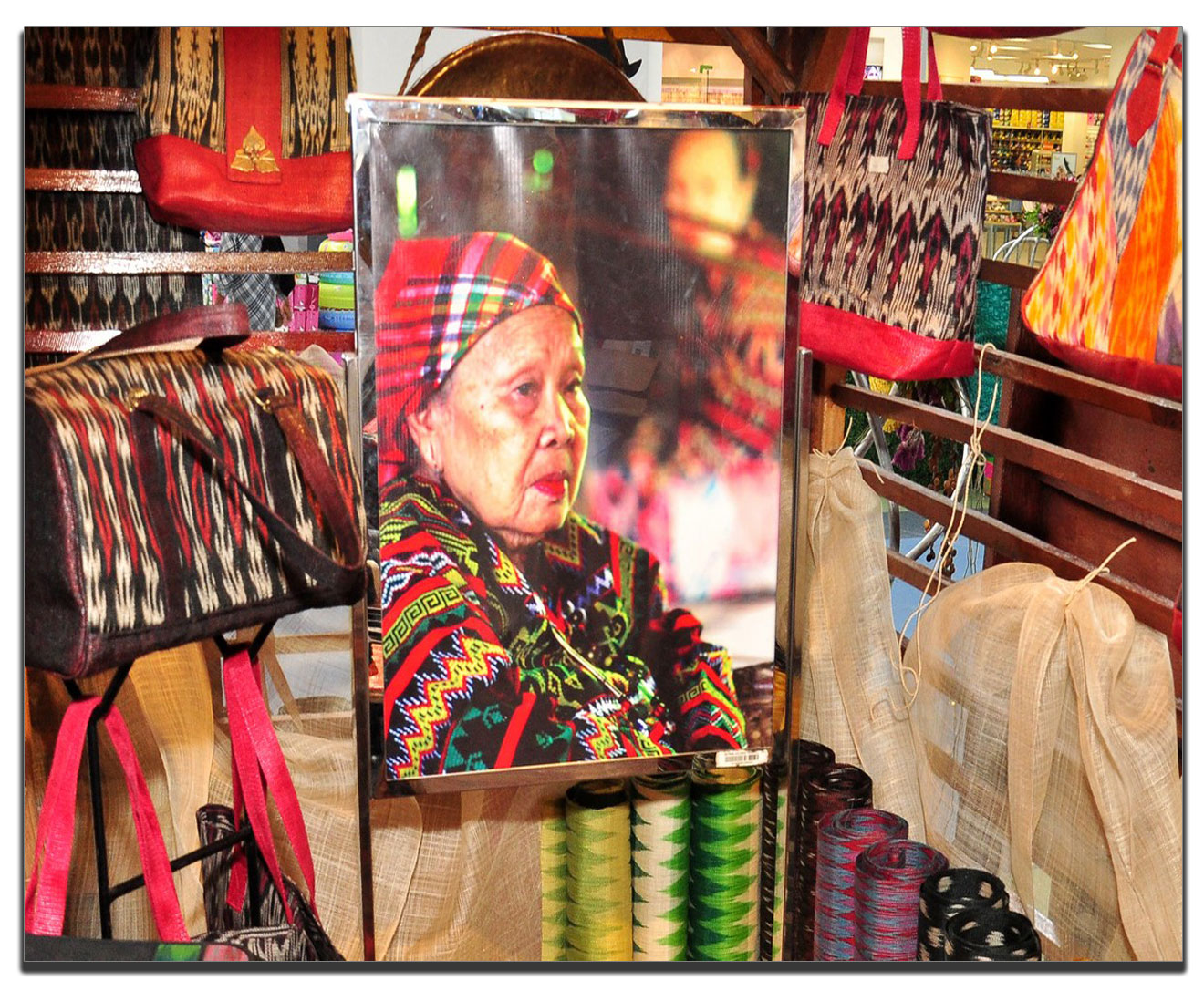 General Santos City is the center of trade, commerce, and logistics in the SOCCSKSARGEN region. A highly urbanized first class city; it is the Tuna Capital of the Philippines, the southernmost port city, and the site of a new SM Mall.
It is also a gateway for tourism and culture in the region, with its proximity to Lake Sebu, the home of the T'boli people; as well as the cool highlands of South Cotobato, the rainforest sanctuaries in Sultan Kudarat, the impressive white beaches of Sarangani, and the Grand Mosque in Cotobato.
With that, GenSan's craft culture, as well as that of Central Mindanao's is wonderfully woven into a tapestry of traditional indigenous arts; eco-friendly community crafts; and world-class designs by modern artisans.
Mallgoers recently had a glimpse of the crafts of General Santos as well as those of Central Mindanao when My City, My SM, My Crafts made a stop at SM City GenSan.
A joint project of SM, DTI's Bureau of Domestic Trade, and the Philippine Star with support from CITEM, and NCCA, My City, My SM, My Crafts is a celebration of traditional arts and modern design in the cities where SM has malls.
No less than General Santos City Mayor Ronnel Rivera graced the occasion with Vice Mayor Shirlyn Bañas Nograles; as well as Lake Sebu Vice Mayor Floro Gandam and his wife Maria. Department of Tourism Region 12 Director Nelly Nita Dillera and Department of Trade and Industry Director Ibrahim Guiamadel and Assistant Director Dorecita Delima also attended the event. SM officials led by SVP for Marketing Millie Dizon and SM GenSan Assistant Mall Manager Engr. Hermon L. Hernandez gave the guests a warm welcome.
Guests enjoyed the program, which included a video presentation featuring the Central Mindanao's indigenous and world-class crafts with Ms. Maureen Elvy Paulo-Yap as the video's tour guide.
The event's highlight was a tribute to the late Lang Dulay, the region's National Treasure. Using abaca fibers as fine as hair, Lang Dulay has spoken eloquently with images of the distant past of her people, the T'bolis, which were recreated by her nimble hands – the crocodiles, butterflies, and flowers, along with the mountains and streams of Lake Sebu, South Cotabato.
Lang Dulay was 12 years old when she became a dreamweaver – a special brand of T'boli weaver who receives the t'nalak patterns from dreams granted by Fu Dau, the god of abaca. As a dreamweaver, she sustained T'boli traditions in this modern era and stood as one of the wisdom keepers of her generation.
In 1998, Lang Dulay received the National Living Treasure (Manlilika ng Bayan) award from the National Commission for Culture and the Arts for her contribution in the preservation of T'boli culture and her fine craftsmanship of delicate abaca fibers.
The event was also highlighted by a fashion show featuring the works of Albert Lim of Alters by Albert who has been dressing GenSan's women of style since 1989.
The event also featured the awarding of the Water Hyacinth Purse Making Contest. Participants were trained in this eco-friendly craft in a workshop, and Mr. Larry Balboa got the judge's nod for the top prize, for which he received P5,000 in gift certificates.
But the My City, My SM, My Crafts centerpiece was clearly the Craft Market inspired by the traditional Maranao House in Mindanao. This beautifully designed showcase was a treasure trove of the best crafts in the region, and was an instant hit among SM City GenSan shoppers.
The Craft Market brought together some of the most amazing crafts from GenSan and Central Mindanao: dream inspired and spirited T'nalak woven fabrics from Klowil MPC; as well as ethnic inspired embroidery, beadwork, and jewelry from Kenhulung Handicrafts both from Lake Sebu. It also showcased high quality brassware painstakingly continuing an age-old tradition dating back to Sultanate days by Cotabato Brassware from Cotabato City.
Innovative and eco-friendly crafts were also highlighted: buri novelty items from Mulan Association; stylish water lily products from Double Day Handicrafts in Tacurong, Sultan Kudarat and Eco Choices in Cotabato City; corn husk dolls from Gandang Mais Crafts; and bamboo furniture from JPH Bamboo Crafts in Polomok, South Cotabato.
My City, My SM, My Crafts is a take-off from the previous My City, My SM campaign, which promotes tourism, and My City, My SM, My Cuisine, which highlights culinary specialties in cities where SM has malls. A celebration of traditional arts and modern Philippine design, it aims to showcase the best of the best of Philippine crafts in each host city, providing livelihood opportunities, as well as a platform for cultural exchange.
The SM City GenSan stop is the thirteenth in the Second Season of the My City, My SM, My Crafts roadshow after SM City Clark, SM City Masinag, SM City Lipa, SM City Calamba, SM City Baliwag, SM Lanang Premier, SM City Bacolod, SM City Tarlac, SM City Olongapo, SM City San Pablo, SM City North EDSA, and SM BF Parañaque.
The first season made stop at SM City Santa Rosa, SM City Lucena, SM City Batangas, SM City Davao, SM City Naga, SM City Cagayan de Oro, SM City Marilao, SM City Dasmariñas, SM City Taytay, SM City Pampanga, SM City Cebu, SM City Iloilo, and SM City Baguio. The next stop will be in SM City Rosales.