CREATIVE CAGAYAN VALLEY CRAFTS IN CAUAYAN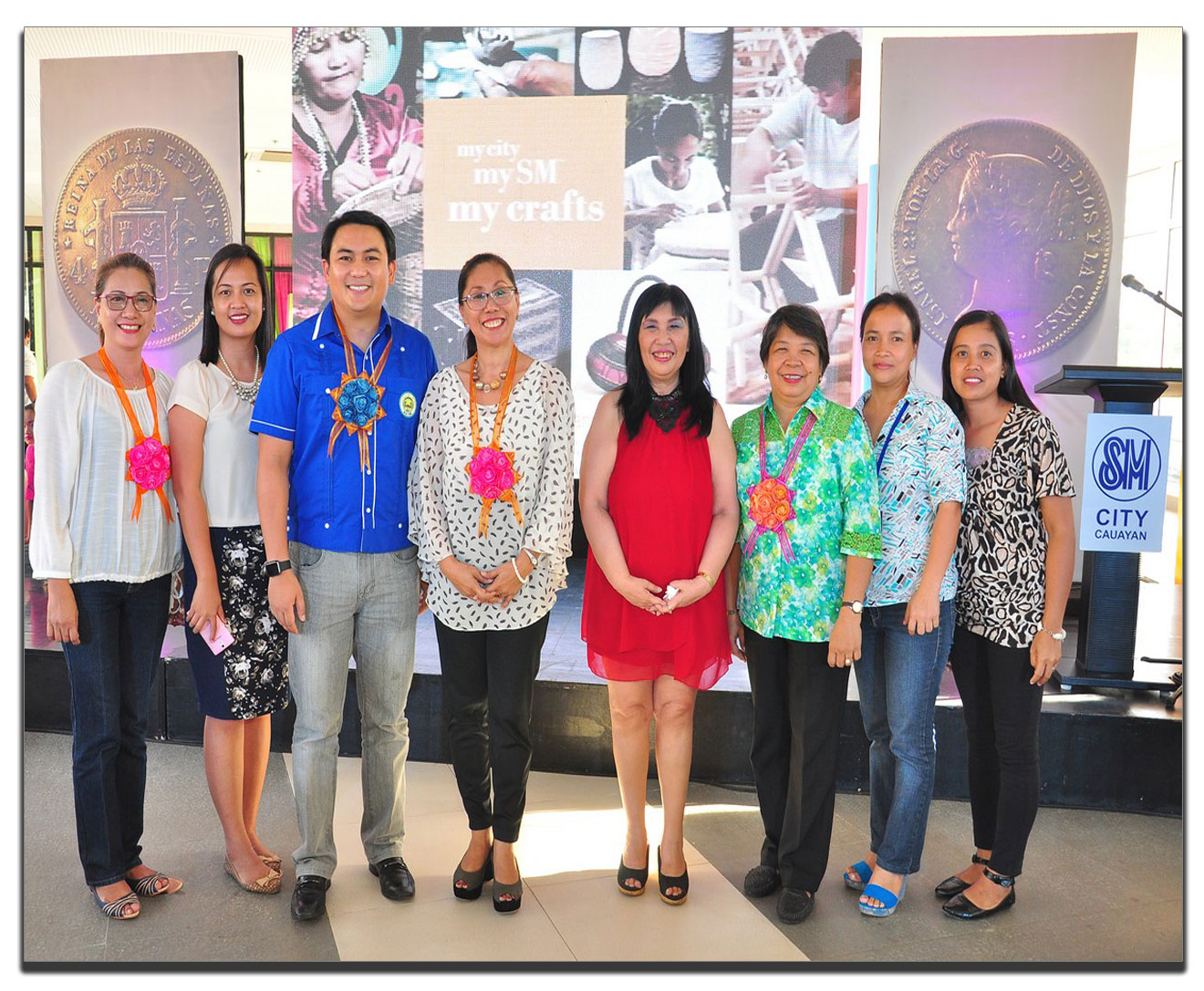 Isabela, the second largest province in the Philippines, is part of Cagayan Valley, a land of beauty and rich natural resources – fertile farmlands, forests and grasslands, and marine resources.
Located at the northeastern portion of Luzon, the region is bounded by three mountain ranges – Sierra Madre on the East, Carballo on the south, and the Cordilleras on the north.
The Cagayan region consists of five provinces – Batanes, Cagayan, Isabela, Nueva Vizcaya, and Quirino. It is said that the Cagayan Valley – with its undulating valleys, azure waters, verdant jungles, and pristine waterfalls – is a condensed version of the whole Philippines. It is here that we find Spanish colonial churches, Chinese temples, Muslim mosques, and different people living in harmony.
With its vast agricultural lands and abundant harvests, the region's natural resources play a big part in its craft culture.
Mallgoers recently had a glimpse of the crafts of Isabela, as well as those of the rest of the Cagayan Region when My City, My SM, My Crafts made a stop at SM City Cauayan.
A joint project of SM, DTI's Bureau of Domestic Trade, and the Philippine Star with support from CITEM, and NCCA, My City, My SM, My Crafts is a celebration of traditional arts and modern design in the cities where SM has malls.
Isabela's local government officials led by Vice Governor Tonypet Albano, Cauayan Mayor Bernard Dy, and Angadanan Mayor Lourdes Panganiban gave their full support to the event. Isabela Vice Mayor Victor Callangan, Cauayan Vice Mayor Bartolome Mallillin and members of the City Council Bagnos Maximo, Salcedo Foronda, Marco Meris, Eugenio Asirit, Jr., Gil Guzman, and Edwin Lucas also graced the event; as did DTI Isabela Provincial Director Salvacion Castillejos and Nueva Vizcaya Provincial Administrator Maybelle Sevillena.
SM officials led by SVP for Marketing Millie Dizon and SM City Cauayan Assistant Manager Ian Balao gave the guests a warm welcome.
The event was highlighted by a performance by the winners of the Bambanti Festival Dance Competition; as well as the awarding of the Fossilized Flower Making Contest where Liwanag Ancheta got the judge's nod for the top prize, for which she received P5,000 in gift certificates.
But the My City, My SM, My Crafts centerpiece was clearly the Craft Market inspired by the traditional Bahay na Bato in Luzon. This beautifully designed showcase was a treasure trove of the best crafts in the region, and was an instant hit among SM City Cauayan shoppers.
The Craft Market brought together some of the most amazing crafts from the Cagayan Valley Region including Espacio Interior Design of Tuguegarao, Cagayan, which specializes in the manufacture of wooden and bamboo fine furniture and handicrafts; Madella Fossilized Flowers of Quirino Province, where guyabano, guava, and avocado leaves are transformed into beautiful blooms; and Silya of Nueva Vizcaya, which crafts reclaimed wood into one of a kind conversational pieces.
Isabela was also a treasure trove of crafts: butaka chairs in all sizes from Vicky's Narra Wood Products; puzzle like wall art and décor from VGC Wooden Artickles; creative abaca and rattan products from Merlyn's Family Collection; bamboo lamps and sound boosters from Gakit Handicrafts; elegant and eco friendly Karigo Corn Husk Bags; stylish hats and bags from Sabutan Handicrafts; and crafty and chic fashion accessories from Andrea's Paper Beads.
My City, My SM, My Crafts is a take-off from the previous My City, My SM campaign, which promotes tourism, and My City, My SM, My Cuisine, which highlights culinary specialties in cities where SM has malls. A celebration of traditional arts and modern Philippine design, it aims to showcase the best of the best of Philippine crafts in each host city, providing livelihood opportunities, as well as a platform for cultural exchange.
The SM City Cauayan stop is the fifteenth in the Second Season of the My City, My SM, My Crafts roadshow after SM City Clark, SM City Masinag, SM City Lipa, SM City Calamba, SM City Baliwag, SM Lanang Premier, SM City Bacolod, SM City Tarlac, SM City Olongapo, SM City San Pablo, SM City Gensan, SM City Rosales, SM City North EDSA, and SM City BF Parañaque.
The first season made stops at SM City Santa Rosa, SM City Lucena, SM City Batangas, SM City Davao, SM City Naga, SM City Cagayan de Oro, SM City Marilao, SM City Dasmariñas, SM City Taytay, SM City Pampanga, SM City Cebu, SM City Iloilo, and SM City Baguio.