SILK, MASSKARA MAGIC, AND SHEER ARTISTRY IN BACOLOD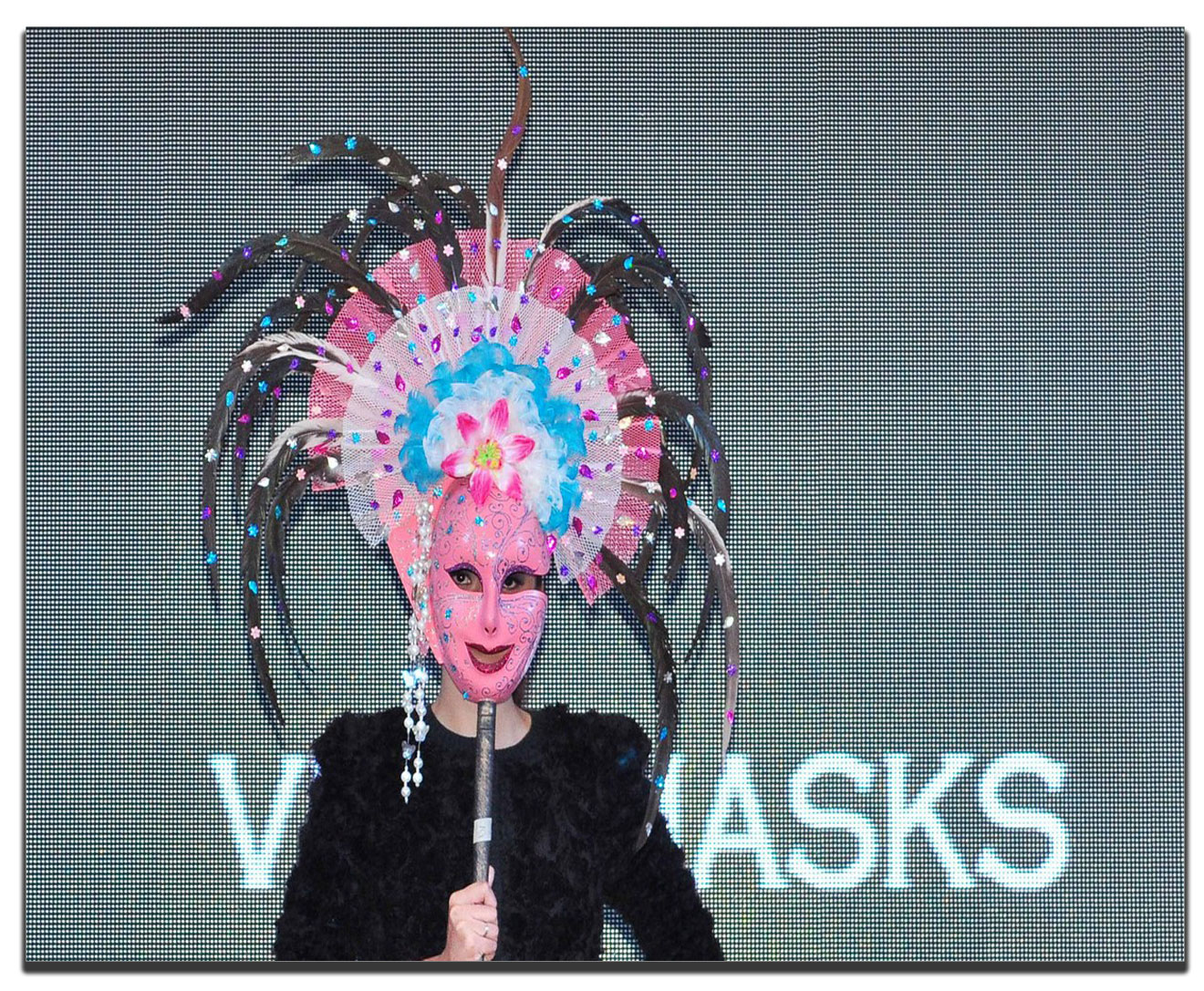 Known as the City of Smiles, Bacolod will charm you with its historic sites, ancestral mansions, delightful cuisine, as well as the Bacoleño's love for the good life expressed in the colorful Masskara Festival.
While dependence on the sugar crop has diminished over the years, Bacolod, which is the site of an SM Mall, continues to have an upbeat local economy and unlimited opportunities for trade and investment.
With that, we can still see traces of Bacolod's genteel past in its craft culture – hablon and silk weaving; crochet, embroidery, and paper making. But it is also home to a new breed of creative entrepreneurs that have not only showcased the best of Negros products, but have provided livelihood to thousands. And the world has become the showroom for their world-class artistry.
Mallgoers recently had a glimpse of crafts from Bacolod and Negros, as well as the rare opportunity to meet its master craftsmen up close when My City, My SM, My Crafts recently made its twentieth stop at SM City Bacolod. A joint project of SM, DTI's Bureau of Domestic Trade, and the Philippine Star with support from CITEM and the National Commission for Culture and the Arts, it is a celebration of traditional arts and modern Philippine design in the cities where SM has malls.
No less than Negros Occidental First Lady Madame Marilyn Marañon and Bacolod First Lady Madame Josefa Puentevella graced the event together with DTI Division Chief Engiemar Tupas and Raymund Javellana of The Ruins.
SM officials led by SM Senior Vice President for Marketing Millie Dizon, SM City Bacolod Assistant Mall Manager Julia Javellana gave the guests a warm welcome.
Guests enjoyed the program, which included a video presentation featuring Bacolod's world-class crafts with Miss Saigon alumna Ana Celina Bantug as the video's tour guide.
The event highlighted Bacolod's iconic Masskara Festival through an exquisite Parade of Masks designed by the city's premier mask maker Jojo Vito.
It also paid special tribute to the dynamic ladies of the Association of Negros Producers, who have brought local crafts to world markets and were Bacolod's My City, My SM honorees: Ina Gaston, Jojie Locsin, Cathy Hagad and Mary Ann Colmenares.
Hacienda Crafts by Christina Gaston is a haven of indigenously crafted furniture and home accents that take inspiration from nature and preserve Old World weaving traditions. Tumandok Crafts Industries by Jojie Locsin specializes in making resin-laminated furniture and home products for the local and export market.
Cathy Sicangco-Hagad of Art Energy combines function, design, aesthetics, and ergonomics as design parameters in her exports to the USA, Japan, the Middle East, Italy, and China. Mary Ann Colmenares of Artisana Island Crafts has a diversified product line using mixed media and indigenous materials and has received CITEM's prestigious Golden Shell Award.
The event also featured the awarding of the winner of the Mask Making contest, in partnership with the Kasadya Bacolod Foundation, Inc., the Masskara Festival organizer. Students Paula Romaine Ongsuco, Armin Christopher Abello, and Danjoe Montero got the judges' nod for the top prize for their artwork in paper, scrap, and indigenous materials, for which they received P5,000 worth of gift certificates.
Judges included Electric Masskara Director Rodney Ascalon, Assistant Coordinator David Dadivas, and Production Manager Ferdie Limsiaco.
But the My City, My SM, My Crafts centerpiece was clearly the Craft Market inspired by the traditional Panay House. This beautifully designed showcase was a treasure trove of the best of the best crafts in the province, and was an instant hit among SM City Bacolod shoppers.
The Craft Market showcased traditional arts and world-class craftsmanship from Bacolod: delicate Negros silk by OISCA International; exquisite hablon scarves, shawls, and home décor that preserve traditional weaving methods from the Negros Nine Abaca Weavers; elegant accessories and bags by Crisvil Creations; fashion accessories made of recycled paper and indigenous materials by Papel Handicrafts; and high-end pandan bags and accessories by Kiculo.
There were also whimsical upcycled glass products from Yssa's Crafts; mosaic art from Merchants of Hope; crochet art masterpieces from Vivo Handicrafts; as well furniture made from indigenous materials like leaves, cogon, banana fiber, rattan, and bamboo from Silay Export, Inc.
My City, My SM, My Crafts is a take-off from the previous My City, My SM campaign, which promotes tourism, and My City, My SM, My Cuisine, which highlights the culinary specialties in cities were SM has malls. A celebration of traditional arts and modern Philippine design, it aims to showcase the best of the best Philippine crafts in each host city, providing livelihood opportunities, as well as a platform for cultural exchange.
The SM City Bacolod launch is the seventh in the Second Season of the My City, My SM, My Crafts road show after SM City Clark, SM City Masinag, SM City Lipa, SM City Calamba, SM City Baliwag, and SM Lanang Premier. The first season made stops at SM City Santa Rosa, SM City Lucena, SM City Batangas, SM City Davao, SM City Naga, SM City Cagayan de Oro, SM City Marilao, SM City Dasmariñas, SM City Taytay, SM City Pampanga, SM City Iloilo, SM City Baguio, and SM City Cebu. The next stop will be in SM City Olongapo.