TRADITIONAL CHRISTMAS LANTERNS, ECO-FRIENDLY BAMBOO BICYCLES, AND HOME DECORS AT TARLAC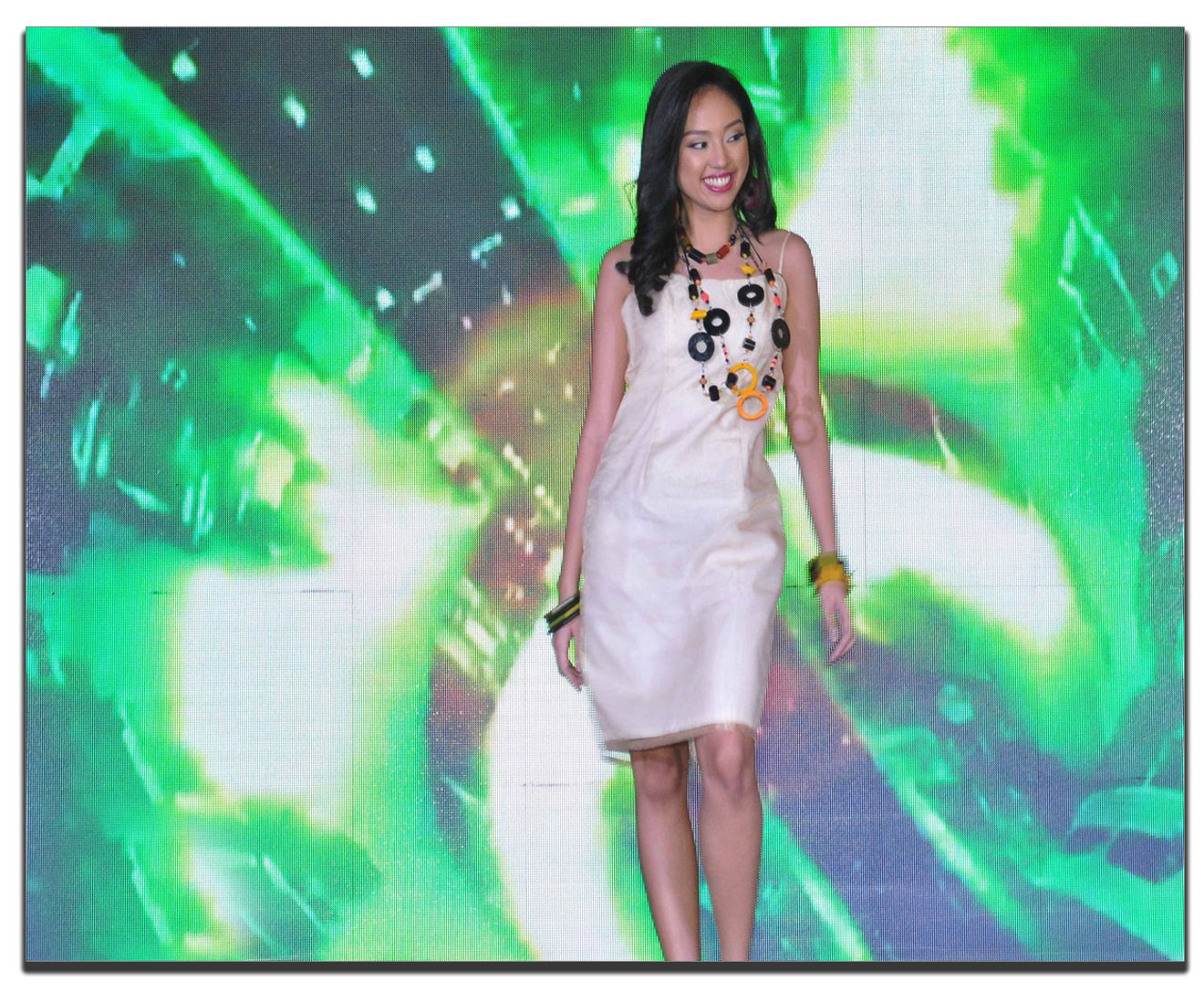 The history of Tarlac is the history of its people. Through the years, Tarlaqueños have shown the best in the Filipino – resolute in times of trying challenges, and united despite cultural activities.
Although it was the last province in Central Luzon to be organized under the Spanish administration in 1874, Tarlaqueños have played a vital role in shaping Philippine history.
During the Philippine Revolution of 1896, Tarlac was among the first eight provinces to rise against Spain. It became the new seat of the first Philippine Republic on March 1899 when General Emilio Aguinaldo abandoned the former capital, Malolos, Bulacan. This lasted only for a month before the seat was moved to Nueva Ecija in Aguinaldo's attempt to elude the pursuing Americans.
The province is the cradle of heroes. Camp O'Donnell in Capas, Tarlac became the terminal point of the infamous Death March during World War II.
Tarlac is the most multicultural of Central Luzon provinces, with four distinct groups – the Kapampangans, Ilocanos, Pangasinense, and Tagalogs sharing life in the province. It will amaze you how some of the best cuisines – the pinakbet of the Ilocanos, the sisig of the Kapampangans, the chicharon and Iniruban rice cakes of the Camilenos, and the kinalting buko of Victoria and Gerona – come together in the province.
Mallgoers recently had a glimpse of crafts from Tarlac, when My City, My SM, My Crafts recently made its twenty second stop at SM City Tarlac. A joint project of SM, DTI's Bureau of Domestic Trade, and the Philippine Star with support from CITEM and the National Commission for Culture and the Arts, it is a celebration of traditional arts and modern Philippine design in the cities where SM has malls.
No less than Miss Aya Cojuangco, wife of Tarlac Vice Governor Kit Cojuangco graced the event together with Gerona, Tarlac Vice Mayor Holden Sembrano, DTI Tarlac Provincial Director Agnes Ramirez and Victoria, Tarlac Mayor Candido Guiam III representative Vic Lapurga. SM officials led by SM Senior Vice President for Marketing Millie Dizon, and SM City Tarlac Asst. Mall Managers Darrel Ramos and Lourdes Marie Reyes gave the guests a warm welcome.
Guests enjoyed the program, which included a video presentation featuring Vice Governor Kit Cojuangco as the video's tour guide.
The event highlighted the beautiful jewelries and accessories owned by Glenn and Karmen Blesilda Pascual which specializes in making of products made of recycled wood materials. It started in 2002, and produces home and office items like memo holders, mug trays and racks, key chains, jewelry boxes, vases, breadbaskets, and picture frames.
The event also featured the awarding of the winner of the Cornhusk flower making contest. Sheryl Galura got the judges' nod for the top prize for which she received P5,000 worth of gift certificates.
Judges included DTI Tarlac Provincial Director Agnes Ramirez, DTI Tarlac Enterprise Development Section Head Ana Marie Tabamo and Provincial Tourism Officer Engr. Elmer Bulaon.
But the My City, My SM, My Crafts centerpiece was clearly the Craft Market inspired by the traditional bahay na bato in Luzon. This beautifully designed showcase was a treasure trove of the best of the best crafts in the province, and was an instant hit among SM City Tarlac shoppers.
The Craft House also featured the exhibitors who showcased their world-class crafts: BamBikes, eco-friendly bikes made of bamboo; Dizon Art Enterprises, scrap arts using plastics and other scrap materials; Pascacio's Pottery, uniquely designed terra cotta jars and pots; Water Lily Crafts by the Women of Paniqui, with their bags, slippers, wallets, hats, wine holders and angels made of water lilies; San Clemente's Tiger Grass Crafts, with their soft brooms made from tiger grass and baskets made of nito vines; Oricon, with its decorative items with Pinatubo stones; St. Escrivas Lanterns and Crafts, which produces spectaculars Christmas lanterns.
Exhibitors also included Cornhusks Crafts by the Women of Pura, with their colorful flowers, headdresses for weddings and fashion accessories; Cro Knits with its knitted clothes; St. James Furniture, which produces world-class furniture; and Prima Beads, which manufactures beaded jewelries and purses.
My City, My SM, My Crafts is a take-off from the previous My City, My SM campaign, which promotes tourism, and My City, My SM, My Cuisine, which highlights the culinary specialties in cities were SM has malls.
A celebration of traditional arts and modern Philippine design, it aims to showcase the best of the best Philippine crafts in each host city, providing livelihood opportunities, as well as a platform for cultural exchange.
The SM City Tarlac launch is the ninth in the Second Season of the My City, My SM, My Crafts road show after SM City Clark, SM City Masinag, SM City Lipa, SM City Calamba, SM City Baliwag, SM Lanang Premier, SM City Bacolod and SM City Olongapo. The first season made stops at SM City Santa Rosa, SM City Lucena, SM City Batangas, SM City Davao, SM City Naga, SM City Cagayan de Oro, SM City Marilao, SM City Dasmariñas, SM City Taytay, SM City Pampanga, SM City Iloilo, SM City Baguio and SM City Cebu. The next stop will be in SM City San Pablo.