AMAZING POTTERY AND WOODWORKS IN CALAMBA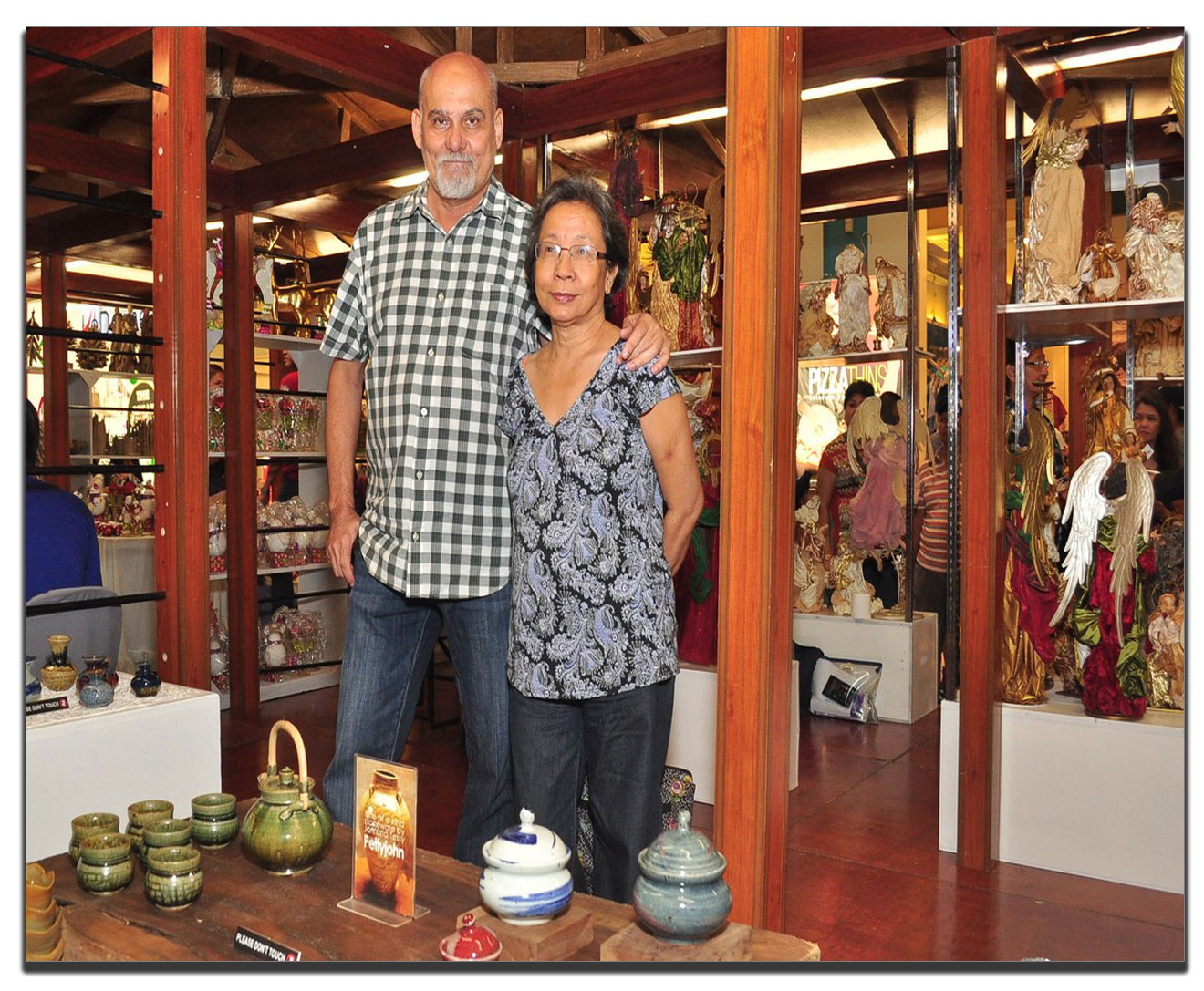 Calamba in Laguna is the regional center of the CALABARZON, and, with its numerous hot springs, the Resort Capital of the Philippines.
It is also the birthplace of our National Hero, Dr. Jose Rizal, and with its rich history and picturesque lakefront area, a popular tourist destination.
Like other towns in Laguna, Calamba is a huge showcase of Southern Luzon craftsmanship. Unlike other provinces with only one or a few specialized products, Laguna has many fine crafts to offer.
Mallgoers recently had a glimpse of crafts from Calamba and the rest of Laguna, as well as the rare opportunity to meet its master craftsmen up close when My City, My SM, My Crafts recently made its seventeenth stop at SM City Calamba. A joint project of SM, DTI's Bureau of Domestic Trade, and the Philippine Star with support from CITEM and the National Commission for Culture and the Arts, it is a celebration of traditional arts and modern Philippine design in the cities where SM has malls.
No less than Laguna Vice Governor Karen Agapay graced the event together with Roger Cuenco and Jayne Rizal from the offices of the Mayor and Vice Mayor, respectively. Officials from project partner, the Department of Trade and Industry also came in full force led by DTI Provincial Director Susan Palo and Provincial Livelihood Officer Rex Palacol.
SM officials led by SM Senior Vice President for Marketing Millie Dizon, SM Supermalls Regional Operations Manager for South Luzon 2 Aurea Angelica Torreja, SM City Calamba Mall Manager Maria Odessa Galicia and Assistant Mall Manager Niko Alvarez gave the guests a warm welcome.
Guests enjoyed the program, which included a video presentation featuring Laguna's world-class crafts with Calamba Mayor Justin Marc Chipeco as the video's tour guide.
The highlight of the event was a silhouette pottery making performance by Sammy Kilat from the pottery studio of Jon and Tessy Pettyjohn.
Jon Pettyjohn is of Filipino-American descent, and has spent many years in the Philippines experimenting with, and learning about, and sometimes teaching pottery. He learned his craft in Barcelona, Spain, where he started out an apprentice at a small studio.
An artist who works with the elements of fire and clay, creating pots is his passion. His work in traditional functional pottery is in one of a kind, or extremely limited editions.
Jon and his wife Tessy belong to an emerging generation of artist potters who are reviving the traditional methods of pottery making, fusing them with contemporary styles of Asian and Western ceramics. From mostly gas fired stoneware and porcelain, the Pettyjohns are now experimenting with wood and salt firing.
The event also featured the awarding of the winner of the Pottery Making contest with workshop participants creating wonderful pieces from clay. Isaias Panganiban got the judges' nod for the top prize, for which she received P5,000 worth of gift certificates.
Judges included DTI Provincial Director Susan Palo, and Leandro Baldemor of Ukit Paete.
But the My City, My SM, My Crafts centerpiece was clearly the Craft Market inspired by the traditional Bahay na Bato in Luzon. This beautifully designed showcase was a treasure trove of the best of the best crafts in the province, and was an instant hit among SM City Calamba shoppers.
The Craft Market showcased traditional arts and world-class craftsmanship from Laguna: amazing woodworks from Leandro Baldemor's Ukit Paete; stylish wooden handbags from Elmoise's Arts and Crafts; artisan driftwood décor from Flor-San's Handicrafts; eclectic tin plate holiday items from Jalikee Arts & Crafts; rice bran wellness products from Oryspa; and religious images from Saint Jude Int'l. Export Corporation.
My City, My SM, My Crafts is a take-off from the previous My City, My SM campaign, which promotes tourism, and My City, My SM, My Cuisine, which highlights the culinary specialties in cities were SM has malls. A celebration of traditional arts and modern Philippine design, it aims to showcase the best of the best Philippine crafts in each host city, providing livelihood opportunities, as well as a platform for cultural exchange.
The Calamba launch is the fourth in the Second Season of the My City, My SM, My Crafts road show after SM City Clark, SM City Masinag, and SM City Lipa. The first season made stops at SM City Santa Rosa, SM City Lucena, SM City Batangas, SM City Davao, SM City Naga, SM City Cagayan de Oro, SM City Marilao, SM City Dasmariñas, SM City Taytay, SM City Pampanga, SM City Iloilo, SM City Baguio and SM City Cebu. The next stop will be in SM City Baliwag.