BAHAY BALIWAG, HOME FURNITURES AND ACCESSORIES AT BALIWAG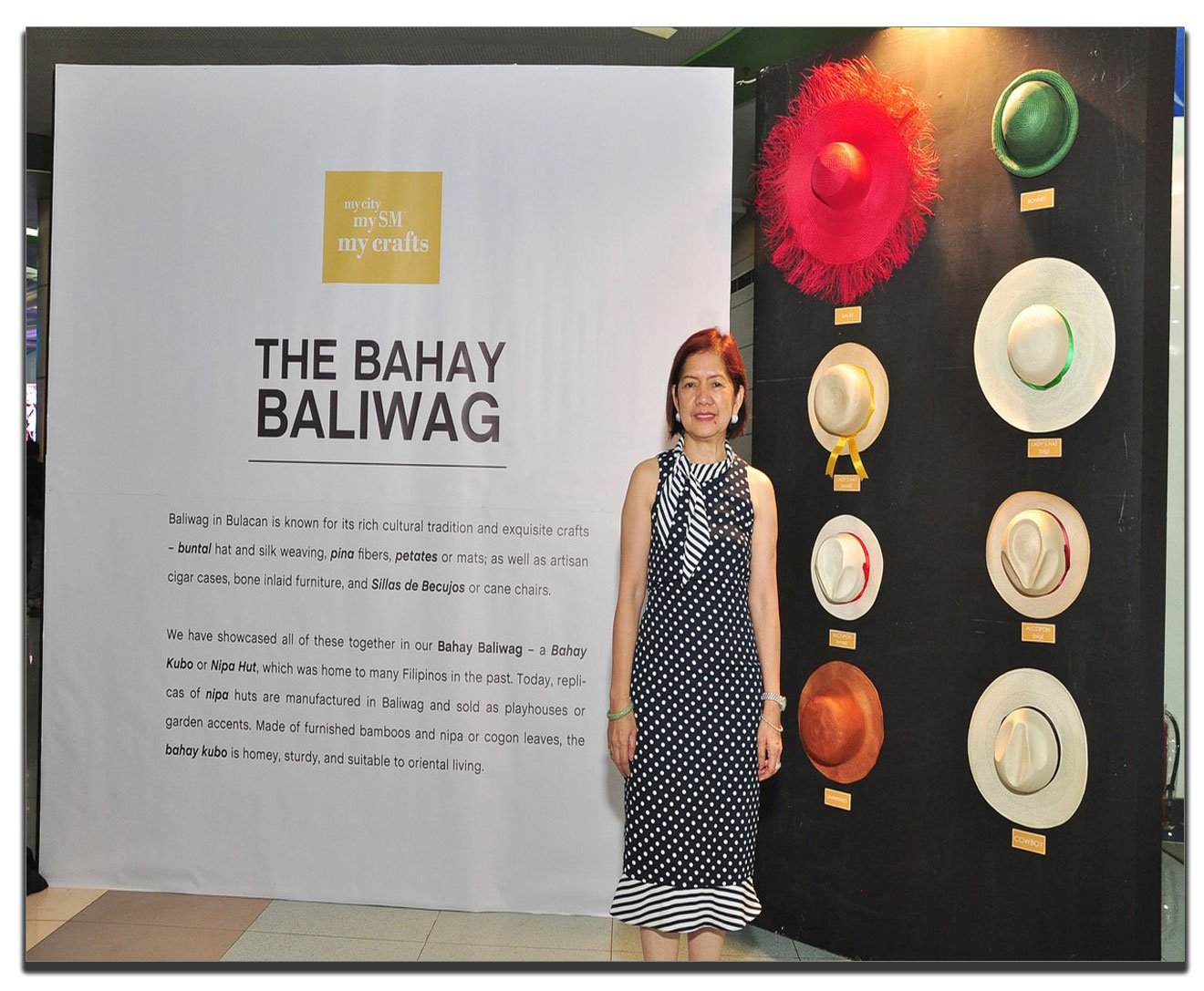 The province of Bulacan is said to be the heart and soul of the Philippines. It is the cradle of noble heroes like Marcelo H. del Pilar, Mariano Ponce, and Gregorio del Pilar; as well as home to some of the country's most talented cultural heroes – Francisco Balagtas, Jose Corazon de Jesus, and National Artists like Virgilio Almario, Francisco Santiago, Honorata dela Rama, and Jose Joya.
With its rich heritage, it is not surprising that Bulakenyos produce highly refined arts and crafts. In fact, Bulacan was a noted weaving center in the 19th century, during which thousands of native loom produced cotton cloth for Manila. The early linkages with Manila fostered prosperity in the province and the rise of an educated and cultured elite called the illustrado and the blossoming of Tagalog culture and crafts.
Today, Bulacan's craft industries – jewelry, textile weaving, embroidery, pottery, and inlaid furniture manufacture – continue to thrive through its arts and crafts-enterprises synergy. Local traditional enterprises using Bulakenyo craftsmanship and raw materials such as jewelry making, furniture crafts, and traditional food preparation have been promoted in an amazing cultural revival.
Mallgoers recently had a glimpse of crafts from Baliwag up close when My City, My SM, My Crafts recently made its eighteenth stop at SM City Baliwag. A joint project of SM, DTI's Bureau of Domestic Trade, and the Philippine Star with support from CITEM and the National Commission for Culture and the Arts, it is a celebration of traditional arts and modern Philippine design in the cities where SM has malls.
No less than Baliwag Mayor Carolina Dellosa graced the event together with Sangguniang Panlalawigan's Committee Chair on Arts and Culture, Board Member Michael Fermin, Vice Mayor Christopher Clemente and Tourism Officer Rosario Decasa. Officials from project partner, the Department of Trade and Industry also came in full force led by DTI Provincial Director Zorina Aldana.
SM officials led by SM Senior Vice President for Marketing Millie Dizon together with Regional Operations Mananger Jojo Navera, Jr., SM City Baliwag Mall Manager Arch. Andrew Cristobal, and Assistant Mall Manager Ardee Tolentino gave the guests a warm welcome.
Guests enjoyed the program, which included a video presentation featuring Bulacan's world-class crafts with Mr. Nico Castro, Baliwag Tourism Officer, as the video's tour guide.
The highlight of the event was a fashion show of the creations by Vesti owner and designer Martha Rodriguez featuring her fashion bags made of leather and fabric. Vesti is clothing ethnicity with modernity. Born and raised in Cagayan de Oro, Martha incorporates Mindanao weaves as key designs, assisting in small-scale livelihood programs and promoting Mindanao materials combined with modern embellishments.
The event also featured the awarding of the winner of Buntal Hat Making contest with workshop participants creating wonderful pieces from buntal. Ms. Maricar Santiago got the judges' nod for the top prize, for which she received P5,000 worth of gift certificates.
Judges included Board Member Hon. Michael Fermin, Tourism Officer Ms. Rosario Decasa, and DTI Provincial Director Zorina Aldana.
But the My City, My SM, My Crafts centerpiece was clearly the Craft Market inspired by the traditional Bahay na Bato in Luzon. This beautifully designed showcase was a treasure trove of the best of the best crafts in the province, and was an instant hit among SM City Baliwag shoppers.
The Craft Market showcased world-class craftsmanship from Bulacan: home decors made of capiz shells from A.G. Crafts Export; unique lamps from That One Piece Enterprise; Educational soft toys from Merr-C Embroideries Export International; homemade quality capiz shell products from Adorza Handicraft; furnitures made of reclaimed hard wood from old houses in the Philippines from Kahoy-an Furniture Store; handmade accessories and rosaries made of recycled paper from Sto. Rosario Multi-Purpose Cooperative; Christmas ornaments and decorative accessories made of naturally dried indigenous materials from Geuel Handicrafts; intricately designed and handcrafted jewelries and bags from Kit Silver; and the fashionable bags made of leather and fabric with Mindanao weaves as designs by Vesti.
My City, My SM, My Crafts is a take-off from the previous My City, My SM campaign, which promotes tourism, and My City, My SM, My Cuisine, which highlights the culinary specialties in cities were SM has malls.
A celebration of traditional arts and modern Philippine design, it aims to showcase the best of the best Philippine crafts in each host city, providing livelihood opportunities, as well as a platform for cultural exchange.
The Baliwag launch is the fifth in the Second Season of the My City, My SM, My Crafts road show after SM City Clark, SM City Masinag, SM City Lipa and SM City Calamba. The first season made stops at SM City Santa Rosa, SM City Lucena, SM City Batangas, SM City Davao, SM City Naga, SM City Cagayan de Oro, SM City Marilao, SM City Dasmariñas, SM City Taytay, SM City Pampanga, SM City Iloilo, SM City Baguio and SM City Cebu. The next stop will be in SM City Lanang in Davao.