ILOCANO ARTISTRY IN ROSALES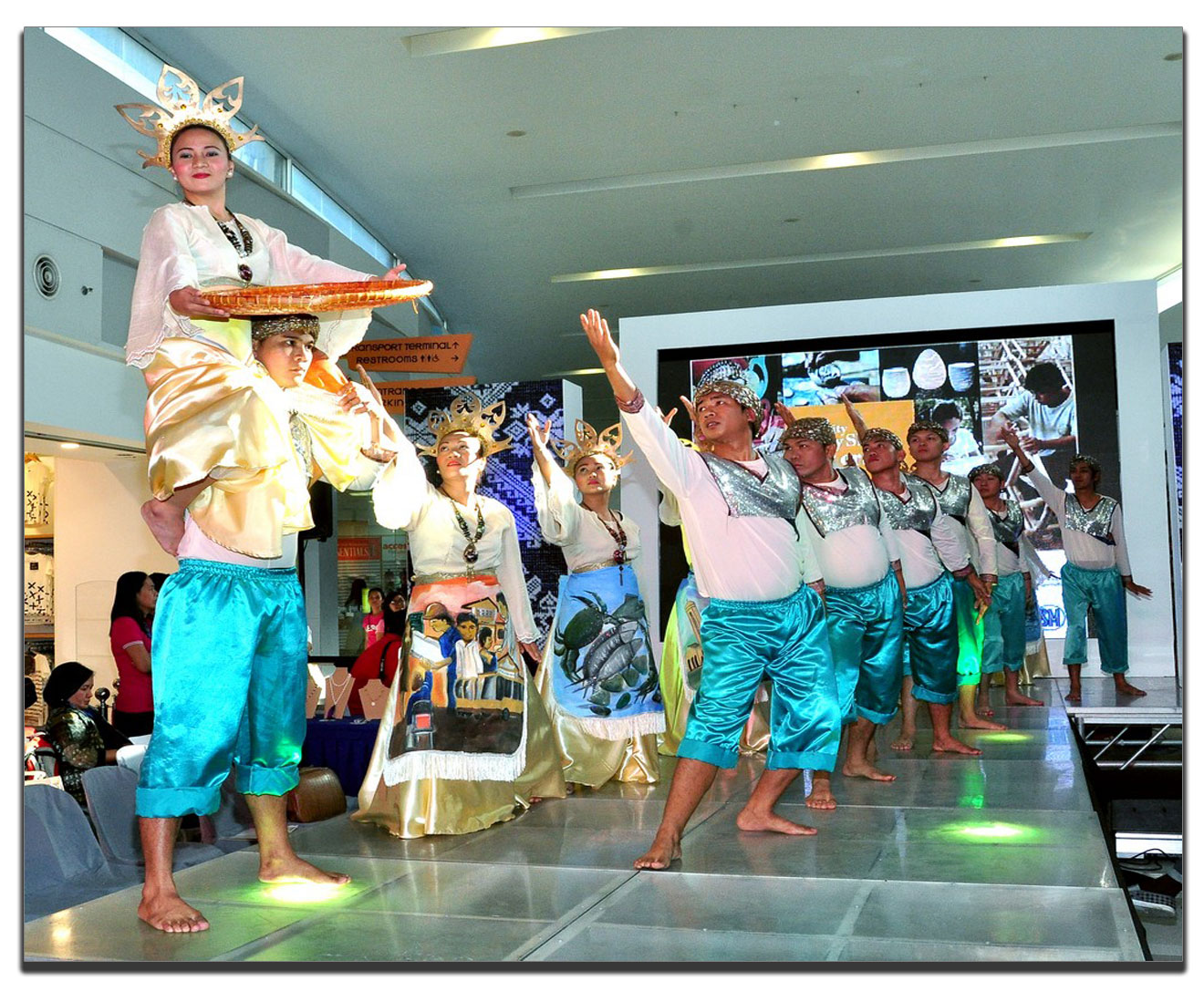 Located at the northwestern tip of Luzon – the Ilocos Region – which includes the provinces of Ilocos Norte, Ilocos Sur, La Union, and Pangasinan – is a region of both natural and cultural wonders. There are three UNESCO World Heritage sites in Ilocos Sur itself that date back to Spanish colonial times.
With its rich history, diverse cultures, as well as its people's resourcefulness and industriousness, it is not surprising that the Ilocos region is rich in its arts and crafts tradition.
These are crafts handed down by skillful generations of Ilocanos known for their expertise in weaving, woodcarving, and pottery; as well as modern artisans who create innovative products for the local and global market. And it is said you'll find hidden gems in small towns.
Mallgoers recently had a glimpse of the crafts of Pangasinan as well as those of the rest of the Ilocos Region when My City, My SM, My Crafts made a stop at SM City Rosales.
A joint project of SM, DTI's Bureau of Domestic Trade, and the Philippine Star with support from CITEM, and NCCA, My City, My SM, My Crafts is a celebration of traditional arts and modern design in the cities where SM has malls.
Pangasinan Heritage Society, Inc. President Arabela Arcinue graced the event together with Rosales Tourism Officer Aila Seradoy. DTI Region 1 Chief of Resource Generation and Special Projects Merlie Membrere, DTI La Union Senior Trade and Industry Development Specialist (STIDS) Victoria Ordoño, Trade and Industry Development Specialist (TIDS) Joey de la Cruz, and DTI Pangasinan STIDS Juanito Reyes, Jr. joined them. SM officials led by SVP for Marketing Millie Dizon and SM City Rosales Assistant Mall Manager Catherine Garcia gave the guests a warm welcome.
The event honored NCCA's Manlilika ng Bayan or National Living Treasure Magdalena Gamayo, who is known for her wide array of skills in weaving inabel.
The Ilocos region is home to the inabel, which was used as sails during Spanish colonial times, and is said to be comparable to Belgian linen. The tradition remains strong today, and there is no other artist who exemplifies the best of this than Magdalena Gamayo.
She learned the art of weaving from her aunt at 16, and received her first loom from her father at the age of 19. Magdalena's handiworks are finer than most inabel – her blankets have very high thread count and her designs are the most intricate – sometimes taking up to five colors.
She taught herself the traditional patterns of binakol, inuritan (geometrics), kukiskos (spiral forms), and sinan-sabong (flowers), the most challenging pattern. The beauty of her designs lies in how delicate the patterns are, and yet how uniform the weave.
The My Crafts stop in Rosales also honored NCCA Gawad Manlilika ng Bayan (National Folk Artist Awardee) Fidel Go of Ilocos Sur, who continues his family's burnay tradition through Ruby Pottery.
The art and technology of making burnays, unglazed earthen jars, was brought to Vigan by Chinese artisans; and the industry flourished in 1890 when Pedro Go set up his jar factory in Rivero Street.
These earthenware jars are crafted by a potter's skillful hands using grade A clay found in the western area of Vigan. Tempered with fine sand to achieve the desired shape and placed in a high temperature ground kiln made of brick and clay, it is said that burnay jars are harder and more durable than terra cotta.
Fashion presentations by wrap artiste Ditta Sandico Ong, who has redefined contemporary Filipiniana with her signature banaca fabrics and wraps; and Ryan Madamba of Abellissima Fashion, who gives a modern twist to inabel, show how modern designers innovate and bring indigenous weaving traditions to the global market.
The event also featured the awarding of the Bead Jewelry Making Contest. Participants were trained in this eco-friendly craft in a workshop conducted by Dam Good Stuff Inc.; and Lilia T. Salcedo got the judge's nod for the top prize, for which she received P5,000 in gift certificates.
But the My City, My SM, My Crafts centerpiece was clearly the Craft Market inspired by the traditional Bahay na Bato in Luzon. This beautifully designed showcase was a treasure trove of the best crafts in the region, and was an instant hit among SM City Rosales shoppers.
The Craft Market brought together some of the most amazing crafts from the Ilocos Region, including Charito Carriaga's inabel wonders from the Nagbacalan Loomweavers Cooperative, and Marietta Bonador's upcycled wooden furniture of Ilocos Norte. La Union's Northway Arts and Crafts using indigenous materials like twigs and wild vines, and Gantsilyo House of Crochet, which has revived this vintage craft as a source of livelihood also impressed mallgoers; as did indie shoe brand Shoes by Kai, where Sheryll Quiming-Gempis uses inabel in her works.
Panganisan was also a treasure trove of crafts: Crafter's Joy Cornhusk Products, DOREVI Bamboo Crafts, Neneng's Cutlery, Aguinaldo Interiors, and Dam Good Stuff, Inc.
My City, My SM, My Crafts is a take-off from the previous My City, My SM campaign, which promotes tourism, and My City, My SM, My Cuisine, which highlights culinary specialties in cities where SM has malls. A celebration of traditional arts and modern Philippine design, it aims to showcase the best of the best of Philippine crafts in each host city, providing livelihood opportunities, as well as a platform for cultural exchange.
The SM City Rosales stop is the fourteenth in the Second Season of the My City, My SM, My Crafts roadshow after SM City Clark, SM City Masinag, SM City Lipa, SM City Calamba, SM City Baliwag, SM Lanang Premier, SM City Bacolod, SM City Tarlac, SM City Olongapo, SM City San Pablo, SM City Gensan, SM City North EDSA, and SM BF Parañaque.
The first season made stops at SM City Sta. Rosa, SM City Lucena, SM City Batangas, SM City Davao, SM City Naga, SM City Cagayan de Oro, SM City Marilao, SM City Dasmariñas, SM City Taytay, SM City Pampanga, SM City Cebu, SM City Iloilo, and SM City Baguio. The next stop will be in SM City Cauayan.