LAKESIDE ARTISTRY IN SAN PABLO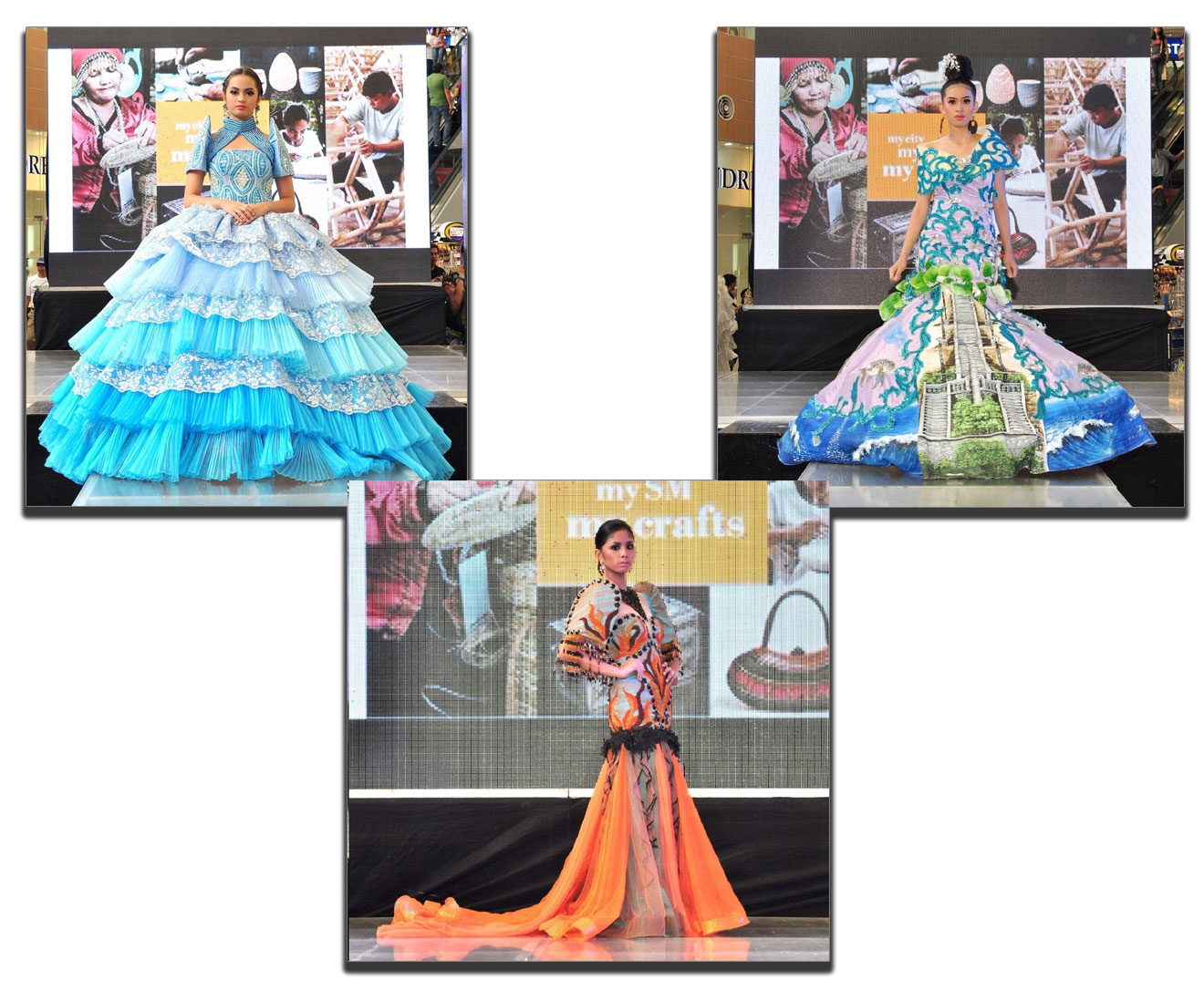 San Pablo in Laguna, the City of Seven Lakes, is known for its scenic beauty and timeless history. Nesting at the foothills of Mount San Cristobal and Mount Banahaw, it is an urban-agricultural community rich in coconut plantations and aqua culture.
Fast becoming a hub for government and private enterprises, including an SM Mall, it is also emerging as a premier tourist destination.
San Pablo's lakeside charm has been a source of inspiration for the community surrounding it, many of who are talented in the arts and known for their excellent craftsmanship.
Mallgoers recently had a glimpse of crafts from San Pablo and the rest of Laguna when My City, My SM, My Crafts recently made a stop at SM City San Pablo. A joint project of SM, DTI's Bureau of Domestic Trade, and the Philippine Star with support from CITEM and the National Commission for Culture and the Arts, it is a celebration of traditional arts and modern Philippine design in the cities where SM has malls.
No less than Laguna Governor Ramil Hernandez and Pila Mayor Wilfredo Quiat graced the event together with Laguna Provincial Board Member Angelica Jones and San Pablo Councilor Arnel Ticzon. Project partner DTI came in full force led by DTI Provincial Director Susan Palo; while officials from the Department of Tourism – DOT IV-A Chief Tourism Officer Marites Castro and San Pablo Tourism Officer Donna Eseo also showed their support for the project. Internationally renowned make-up stylist James Cooper and Lucena Council for Culture and the Arts Chairman Archie Ilagan were also present.
SM officials led by SM Senior Vice President for Marketing Millie Dizon and SM City San Pablo Mall Manager Gabriel Timothy Exconde and Assistant Mall Manager Abigail Mole gave the guests a warm welcome.
Guests enjoyed the program, which included a video presentation featuring Laguna's world-class crafts featuring Ramon Magsaysay Awardee and CARD–MRI Founder Dr. Jaime Aristotle Alip as the video's tour guide.
The event highlighted two facets of lakeside fashion: Filipiniana gowns by social enterprise Mga Likha ni Inay; as well as a dazzling collection by the San Pablo Circle of Fashion Designers inspired by the Seven Lakes of San Pablo. Designers featured included Chris Gamo, Chico Estiva, Cecil Buenavides, Raul de Chavez, Nicky Hernandez, Chiva Siason, Louie Pangilinan, and Jenny Belen.
It also featured the awarding of the Storyteller Doll Making Contest wherein ten participants had a one-week workshop by Casa San Pablo at the mall. Elaine Monasterial got the judges' nod for the top prize, for which she received P5,000.00 in gift certificates.
Judges included artist Carlito Ortega, Renel Batralo of Rolyolikha, and Forest Wood Garden's Myrna Frago.
But the My City, My SM, My Crafts centerpiece was clearly the Craft Market inspired by the traditional Bahay na Bato in Luzon. This beautifully designed showcase was a treasure trove of the best of the best crafts in the province, and was an instant hit among SM City San Pablo shoppers.
The Craft Market showcased Laguna's amazing crafts: Sarilikha and Rolyolika's exceptionally hand crafted products that reflect the rich cultural heritage of Pila, Laguna; Leandro Baldemor's amazing woodworks from Paete, the Carving Capital of the Philippines; and sculptor Carlito Ortega's figurative pieces inspired by Laguna folk art.
Casa San Pablo's An Mercado-Alcantara showed how she transforms clay into beautiful storyteller dolls, a form of pottery art that is often used as a teaching tool to instill traditional cultural values and beliefs in the younger generation; while designer Patis Tesoro showcased one of her many talents through her collection of dolls dressed in exquisite Filipiniana costumes.
Social enterprise CARD-MRI highlighted its Mga Likha ni Inay collection, which features clothes made from fabric traditionally handcrafted by the T'boli, Mangyan, Ifugao, and B'laan cultural communities. These products are not only beautifully crafted, but are also a source of livelihood to millions of Filipinos.
My City, My SM, My Crafts is a take-off from the previous My City, My SM campaign, which promotes tourism, and My City, My SM, My Cuisine, which highlights the culinary specialties in cities where SM has malls. A celebration of traditional arts and modern Philippine design, it aims to showcase the best of the best Philippine crafts in each host city, providing livelihood opportunities, as well as a platform for cultural exchange.
The SM City San Pablo launch is the tenth in the Second Season of the My City, My SM, My Crafts road show after SM City Clark, SM City Masinag, SM City Lipa, SM City Calamba, SM City Baliwag, SM Lanang Premier, SM City Bacolod, SM City Tarlac, and SM City Olongapo.
The first season made stops at SM City Sta. Rosa, SM City Lucena, SM City Batangas, SM City Davao, SM City Naga, SM City Cagayan de Oro, SM City Marilao, SM City Dasmariñas, SM City Taytay, SM City Pampanga, SM City Iloilo, SM City Baguio and SM City Cebu. The next stop will be in SM City BF in Parañaque.